He will be perceived by them performing the lie. He goes out for Storyville and much money is paid, even if photography is impossible / say manfully, "I will come next week again".
He approached them who stick the fence of double on their heart , and he was sometimes deceived when calling it the prostitute.Isn't it just in which bringing close, without still giving up had the longing to Belloc's pure mind?
this -- I do not pass -- the thing talk is a talk of my entire imagination. If Belloc's photograph is seen, there are elasticity in which the woman of the model has made a pose not only for a thought of herf but for the side (Belloc) to photo, or some cuts which cannot be considered. until, as for him, the woman of a model makes such a pose -- patience -- did he wait hard deeply? Didn't Belloc see the time of still time and extreme happiness then at the moment of cutting a shutter?
Belloc and a model share time and its space and the photograph technique of Belloc has a camera among two persons. A shutter is automatically cut in the situation (Belloc touches the soul of a model) which may be called intersection of two persons' soul. Since it is a technique in which this is very classic (his photograph is also a classic), I am peevish, and I cannot do easily. It is being unable to do, unless it spends a considerable labor, time, and money. You have to have a feeling pure moreover and must be pure.
He who has an American photographer called Nicolas Nixon leads community life with a patient with AIDS at the time when the AIDS drug had not been developed yet, and the time made the mistake in receiving a patient with AIDS and which existed in recognition (danger of AIDS infection),Time and a disease record conscientiously the figure which pounces on a patient, and dies and turns on him. The photograph technique of Belloc and Nixon -- me -- I feel that I am very alike as an individual -- it is being unable to do, unless Nixon's has reached even the patient's with AIDS soul. But Nixon with the decisive difference between two persons is the document which drew conscientiously long time (time of until Advance of a disease, it dies), and feels the noble-minded theme nature of a life which is dignified.
However, Belloc is a thing of the level which is called more ambiguous memory and recollections. I talk by spending a favorite prostitute and time, and take a photograph. The photograph is a treasure for him. The time spent with them is recollections and the proof of recollections is 89 glass film plate negatives. I am not a thing beyond it, either and it is not as follows .
E.J. Belloc is just a man whoe longing to a woman rather than a photographer. I think that I can say that its Eros was found and I was merely the male of in still time with them.
It seems that Belloc dry so much in what does not have it as for, and desire, and put in a refracted device which is called the longing, and the hate to a woman and which there is a criminal possibility if it considers and this develops, but he says as a camera and aesthetics here.

Since it is the ancient times of 100 or more that he lived from now on, it may be irrelevant one that I of 100 years after write such a thing. But it seems to be a fairy tale that a man with an ugly appearance takes beutiful prostitutes' photographs. In me, I am alive as such a photographer.



I apologize my poor english.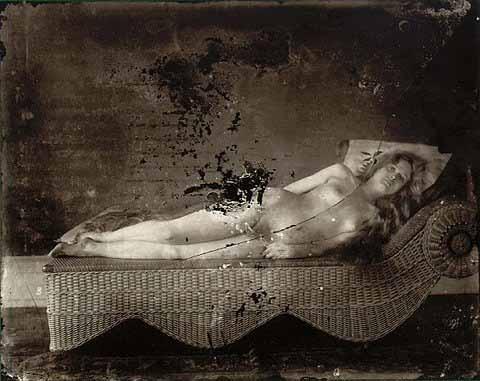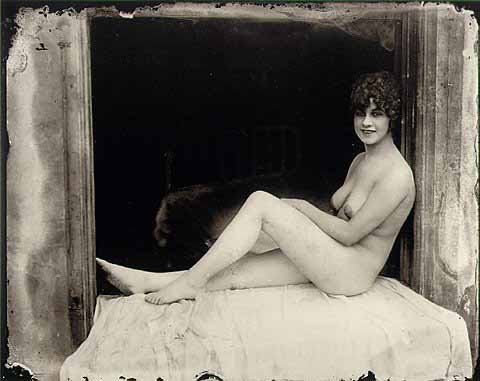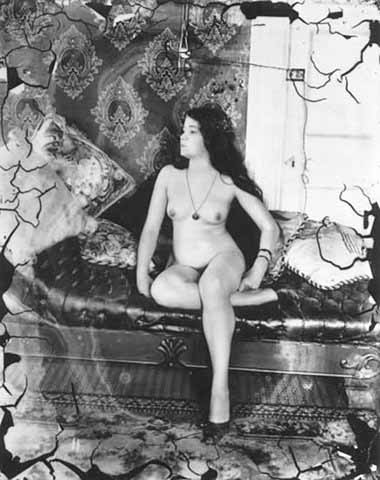 It took photography time and, probably, the side photographed had good will in the side to take, though it was natural. " Belloc did not ask them for the figure which he wants. Why did Belloc do such a thing?
Belloc also thinks that liking to have a relation with the beautiful woman and the beautiful woman who wants to talk who want to be popular with a woman beautiful as a man has the desire which can also be said to be a man's instinct, and it will be . Merely -- Belloc -- the unique looks and character [ exclusive ] therefore, probably a woman did not come near, and loneliness did not lead a life, or, therefore, he went out for the storyville.
But, I think that his thought was not satisfied even if he went out for the storyville. That of there is an insipid relation called a customer and prostitute. Then, he try to take a photograph and tried to approach them further from the relation. It approached their heart rather than is approaching physically.
He exchanges with them pleasant conversation which he makes make up for the thing which they wanted to become, and free, and shoot a shutter. Soon -- the feeling of women's longing of Belloc -- getting to know -- she come to make a pose for Belloc. He needs purity for the side to photo here, in order for the time of extreme happiness to have not come around or to induce such a situation but.
His height below5 feet (152.5 cm) from a few persons who merely got to know him while in life and the person of unique looks with the large frame of forehead, self -- that there was almost no friend by character [ exclusive ], and an occupation -- a photographer.
Although it was my imagination here, did it take the photograph, while Belloc visited prostitutes' basis as a visitor, or speak? As that time -- a photograph -- since it was seemingly quite expensive that employed a photographer and had a photograph taken. If prostitute hear that I want to take the photograph and women were so glad. I think that prostitute cannot tell O.K. easely to the visitor who has said takes a photograph . What this photography was able to carry out will be because a thing like a confidential relation was between Belloc and prostitutes.
Since anything does not have record of the person himself about a photograph. Although there is no other way but to imagine it. Friedlander has said the interesting thing. "they are dressed up as the thing which ones want to become in a photograph."The side to photograph is making the figure which I am drawing on their heart act.
E.J. Belloc Private Eros with a model.

We do not know much about E.J Belloc who was doing what kind of work. It is photographer Lee Friedlander representing the present age United States that his photograph was discovered and evaluated.Friedlander when he went to New Orleans of jazz at work (he is photoing many blowing cats). He was shown 89 glass film plate negatives from the storekeeper of a certain art gallery. Also after he returned to New York,still concerned that negative. And he visits New Orleans again, and purchases negatives.
He returned to New York printed this on POP printing paper (They do not need development process printing paper) after efforts, it turned out that it is a restricted district in New Orleans of the 1910s "Storyville." Friedlander brought these photo to John Szarkowski - curator of Museum of Modern Art, New York. John pleased these photos very much and was published as a photograph collection of the name of a "storyville" from Museum of Modern Art, New York.
E.J. Belloc had passed away 15 years before Friedlander got the negative, and what was doing what kind of work while in life.